A chewing gum developed in collaboration with Jordan*
12 packs of White Smile delivered straight to your door. Helps maintain healthy and naturally white teeth* containing fluoride and calcium carbonate.
Fresh taste of menthol mint.
*Fluoride contributes to the maintenance of tooth mineralization

Calcium Carbonate keeps the teeth clean and naturally white.
Use

Chew for a minimum of 5 minutes to get the most out of the gum.

The beneficial effect increases when a piece of chewing gum is chewed for at least 20 minutes 3 times a day, after eating or drinking.

Recommended daily dose: 3-6 pcs.

Should not be used by children under 12 years of age.
Ingredients

Sweetener (Xylitol), gum base, sweetener (Sorbitol), Mineral (Calcium Carbonate (4.1%)), Natural flavors (menthol, peppermint), Mineral (sodium fluoride), Acidity regulator (Sodium bicarbonate), sweetener (Sucralose), antioxidant (BHT).
View full details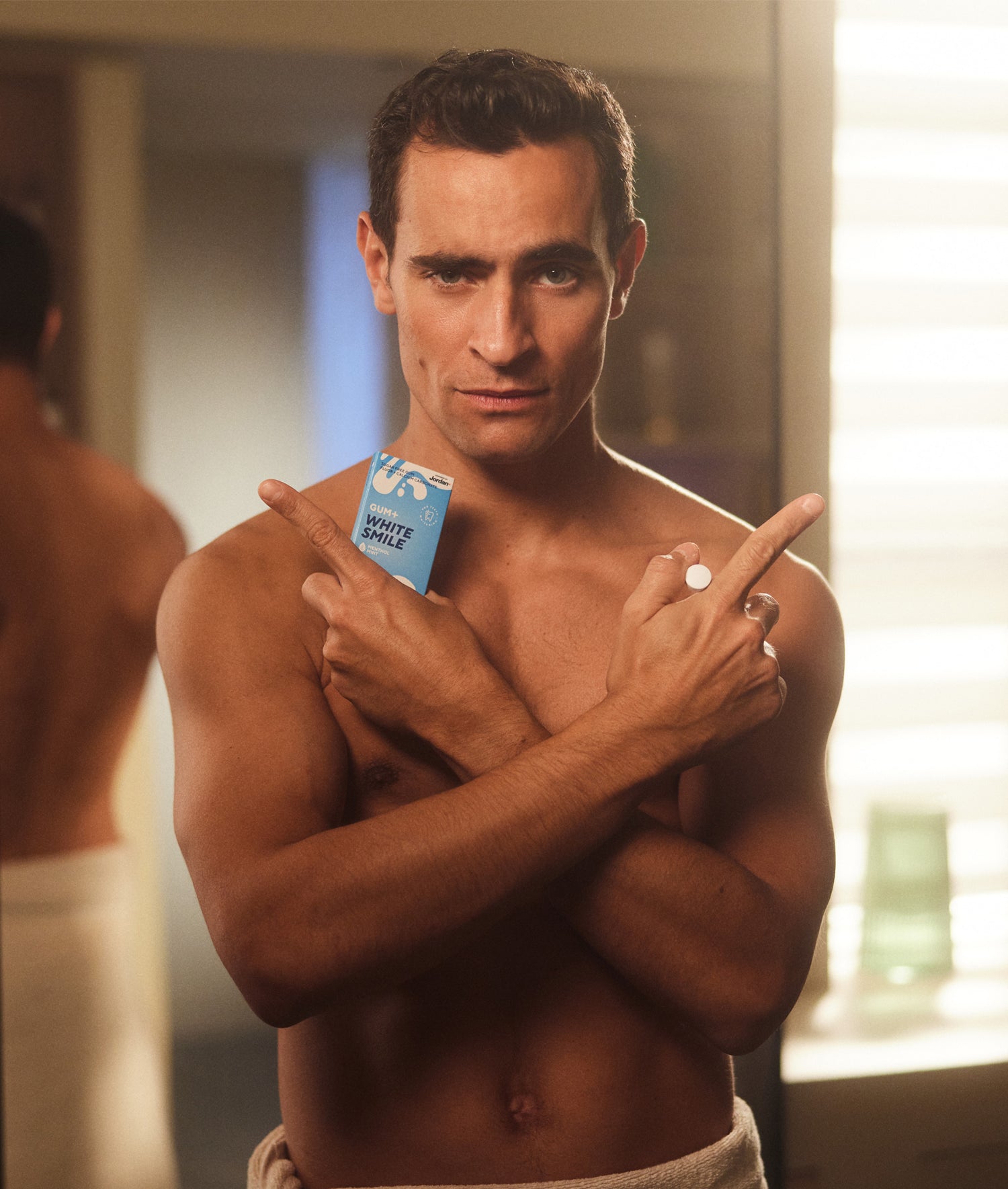 The perfect match
A wise man once told us "life is like a mirror – smile at it and It will smile back at you".
Therefore, we teamed up with the oral care experts at Jordan* to develop the ultimate teeth whitening chewing gum. And now it's ready for you!
The gum has a fresh taste of menthol mint, and contains fluoride and calcium carbonate which helps maintain healthy and naturally white teeth. Many good things starts with a smile – take good care of it. We got you!
Reviews written by you
Delicious with white teeth!

Wildly delicious chewing gum and an easy and convenient way to take care of your teeth. And super nice with white teeth!

Best product!

I have just received my first shipment of White Smile, and I absolutely love both the taste and the concept. The thought of the chewing gum both protects my teeth and makes them whiter is really nice. Looking forward to seeing the effect.Five stars so far!

Favorite chewing gum

I've been through all of Eace Gum's wonderful products, and White Smile is my biggest favourite. Really delicious chewing gum and really cool function!