A chewing gum with essential vitamins
12 packs of Vitamin Boost delivered straight to your door. Gives a vitamin boost with a fresh taste of mint. One gum contains 25% of the recommended daily intake of 10 essential vitamins: C, D, E, K, B1, B3, B6, B7, B9, B12.
*Maintains the immune system

*Strengthens hair and skin

*Reduces tiredness & fatigue
Use

To get the most out of the supplement, we recommend that you chew for a minimum of 5 minutes and preferably in connection with a meal. After 15 minutes, all vitamins are released.

We recommend 1-5 pieces per day, as a supplement to a healthy and varied diet, as well as an active lifestyle.
Ingredients

Sweetener (isomalt), gum base, flavors, vitamins (vitamin D, vitamin E, vitamin K, vitamin C, thiamine (vitamin B1), niacin (vitamin B3), vitamin B6, folic acid (vitamin B9) vitamin B12, biotin (vitamin B7 )), dyes (brilliant blue FCF), sweeteners (acesulfame potassium K, sucralose), antioxidant (BHT).
View full details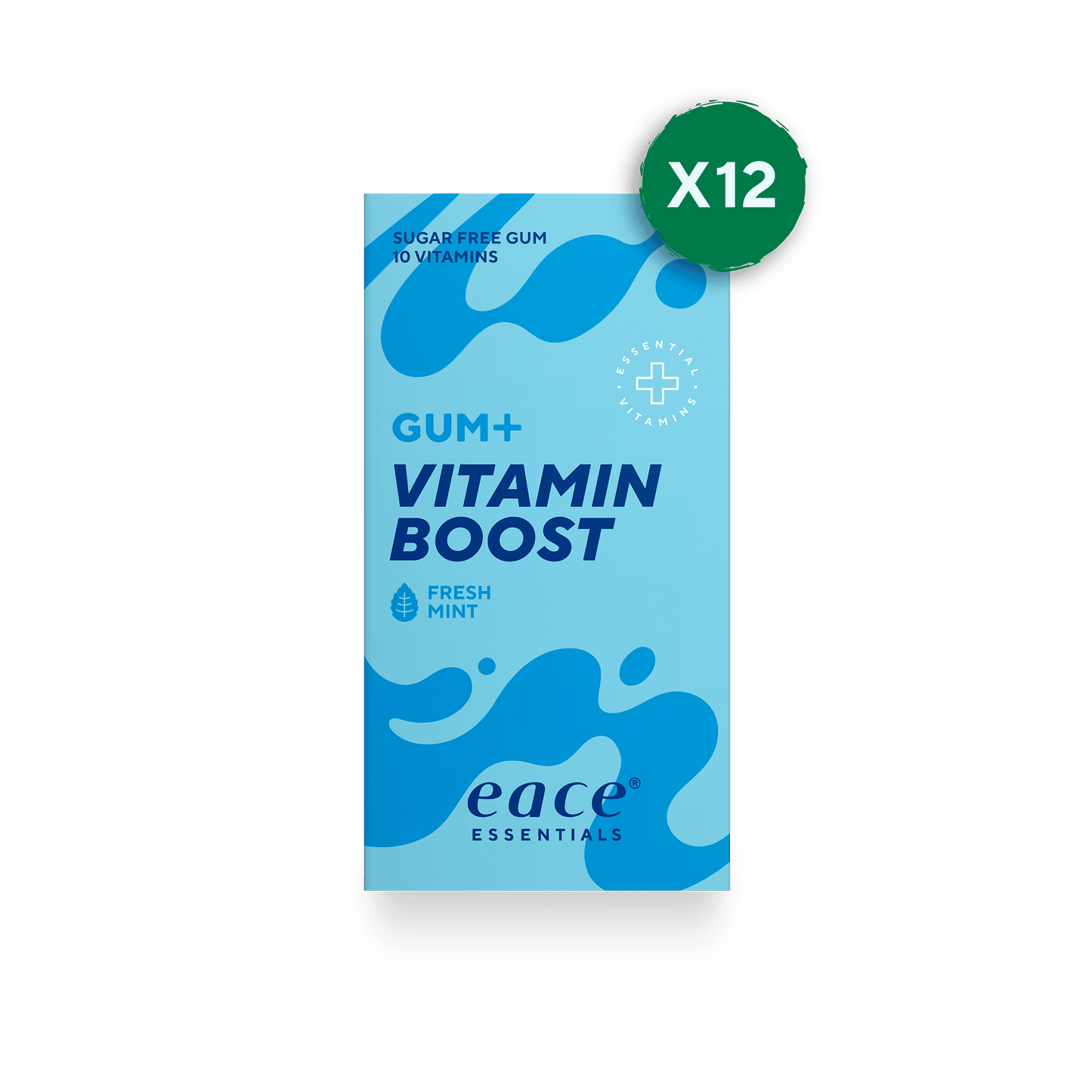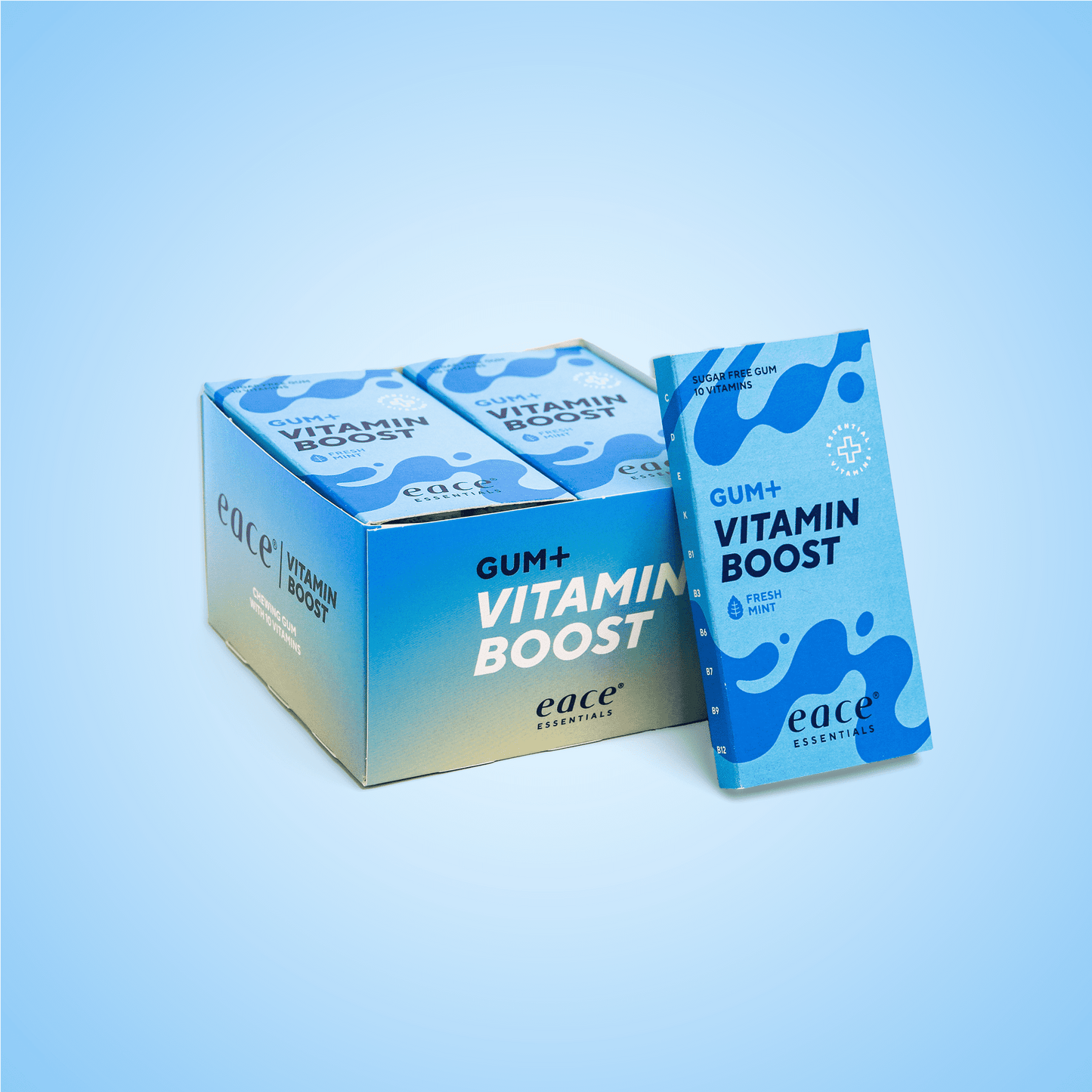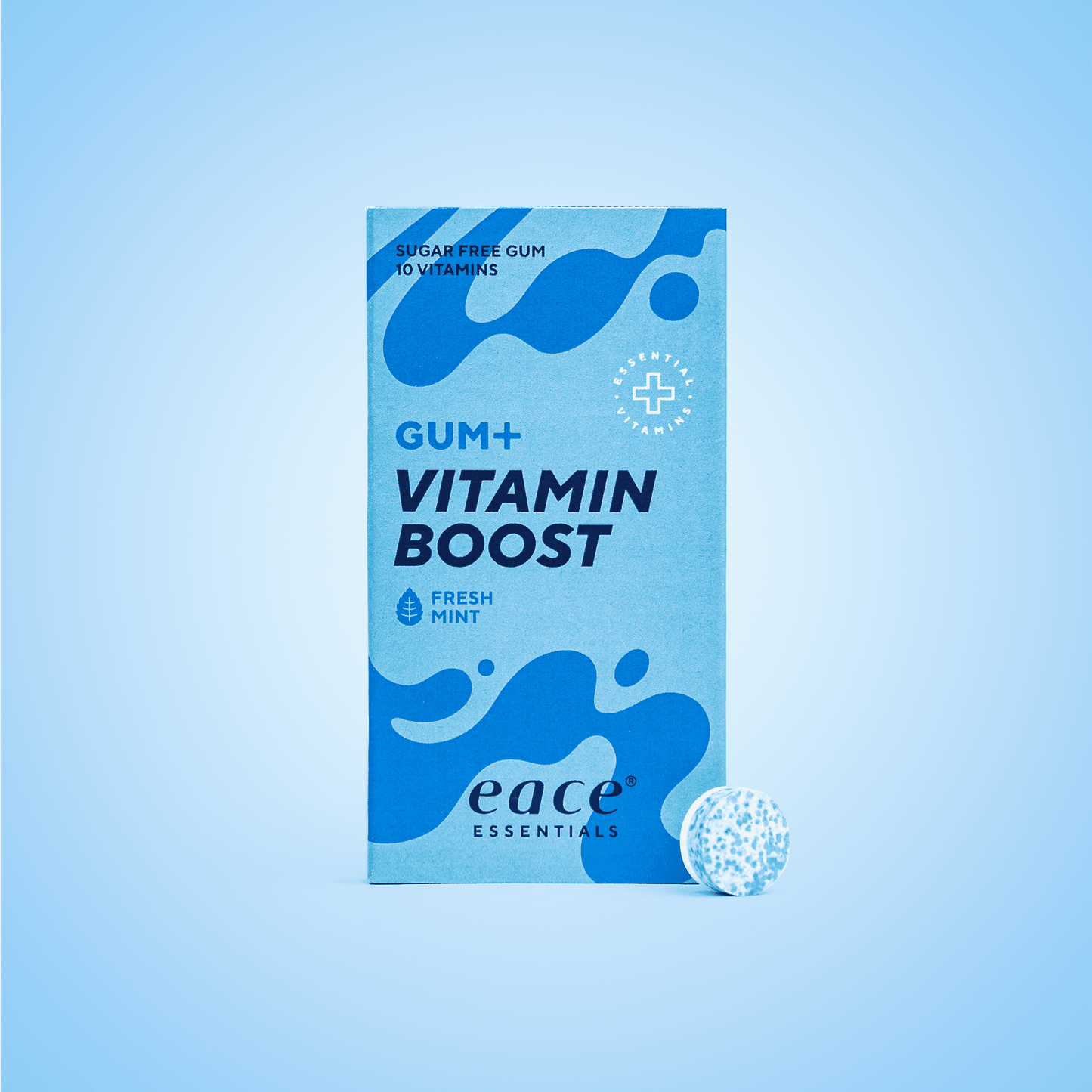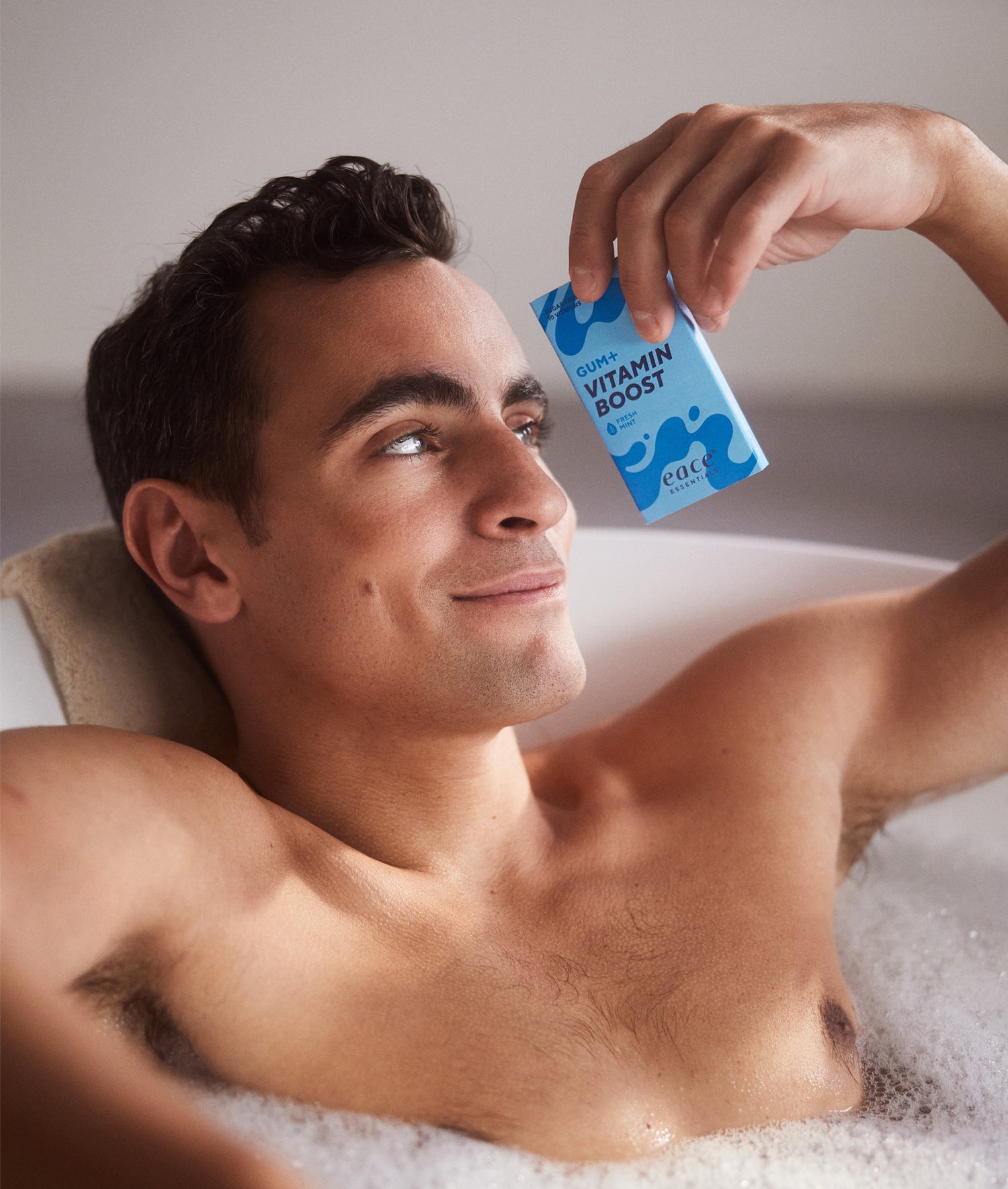 A Dutch girl on Indian meditation camp is the reason this gum exists
"Take care of your body – it's the only place you have to live" said an annoyingly healthy girl on a mediation camp in India. But hey, she has a point - right? So we had to find a way for you to take care of your body more eace'ly?
But how? You guessed it right – by putting all the good and essential vitamins in a delicious chewing gum. Quite amazing if you ask us. You just chew for 5 minutes to get your daily essentials.
Just to let you know, vitamins are active nutrients that the body knows and uses in various processes. There are countless studies that emphasize the positive functions and effects of vitamins.
Vitamin D, C and B6 contribute to the function of the immune system. Vitamin B3 contributes to the maintenance of the skin and vitamin B7 to the maintenance of the hair. Vitamin B6 and B12 help reduce fatigue and exhaustion – and that's just to name a few of them. We got you!
Reviews written by you
Most beautiful product and lightning fast delivery!

I received about a week ago my first shipment of Eace gum (which definitely won't be the last!). The delivery was fast, the package was neat, and there was even a handwritten card with it. And the chewing gum is absolutely brilliant. I chew so much gum, but I never get to take my vitamin pill, and now I can simply get my vitamin needs while the gums still work. Can only recommend, five stars from here.

Easy way to get vitamins

Eace Gum is a super easy way to get my vitamins. I usually always forget my vitamin pills, so when it's in a delicious chewing gum anyway, it's almost hard not to eat them.The taste is nice and fresh and lasts for a long time.

Huge recommendation from here!

Huge recommendation from here! The chewing gum tastes good, the taste lasts a long time and it is a fantastic alternative to a vitamin supplement such as vitamin pills.