A chewing gum for an instant energy boost.
12 packs of Energy Boost delivered straight to your door. Gives an effective energy boost with caffeine and vitamin B6 and B12. Strong mint taste and fresh breath included.
*Reduces tiredness & fatigue

1 gum = ½ energy drink

Instant effect
Use

Chew for a minimum of 5 minutes to get the most out of the supplement.

Recommended daily dose for people over 15 years: Max 6 pieces. The daily dose should not be exceeded.

Should not be consumed by children or pregnant women.
Ingredients

Sweetener (xylitol 39%), gum base, sweeteners (sorbitol, sucralose, acesulfame K), aromas, caffeine, stabilizer/stabilizer (sodium carboxymethyl cellulose), dyes/färgämnen (indigotine), vitamins (niacin (vitamin B3), vitamin B6, vitamin B12), antioxidant (BHT).
View full details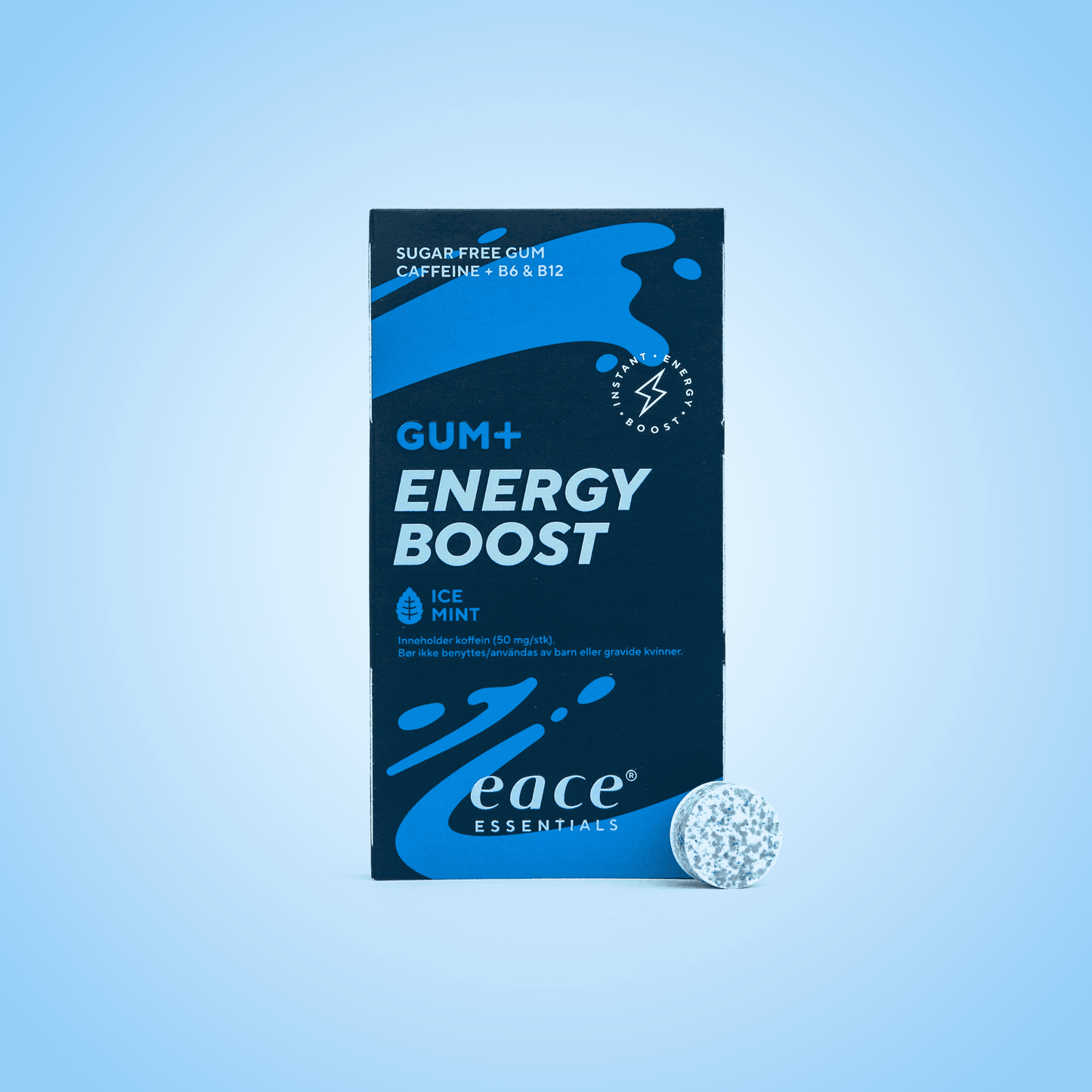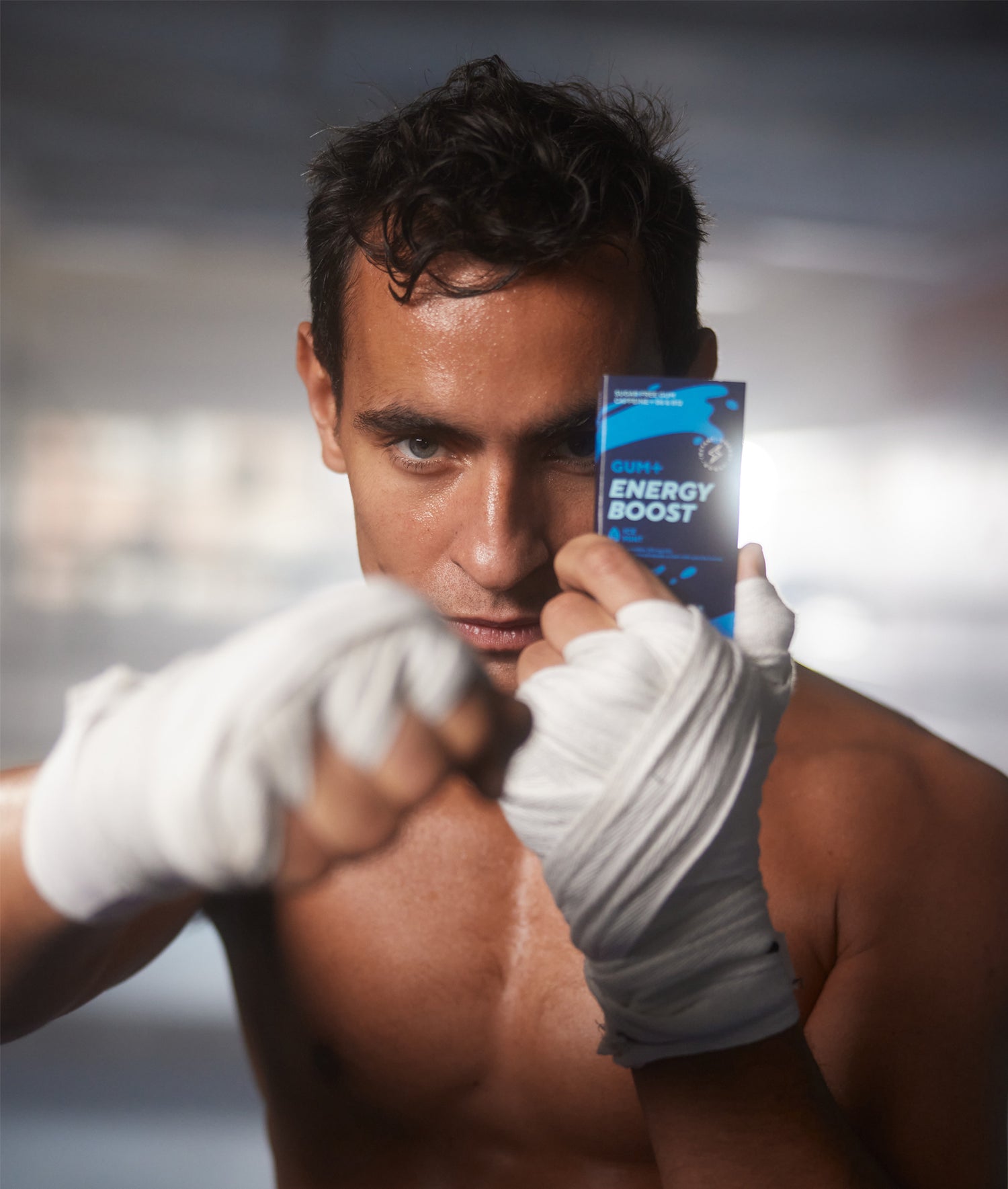 Thank you gym bro!
A gym-bro in the local fitness said "Push harder if you want a different tomorrow" and even though he was quite loud and threw around the weights, it inspired us to make a gum that enabled you to do so. We believe it's the best energy supplement on the market – no bias!
The combination of B vitamins and caffeine provides an effective energy boost. There are scientific studies showing a Tmax (the time that the highest concentration occurs in blood plasma) of 0.73 h held up against a Tmax of 1.42 h for a capsule containing the same dose of caffeine - indicating a buccal absorption of caffeine in the gum – and thus a faster effect than intake via capsules and energy drinks.
Caffeine helps to achieve increased vigilance. Vitamins B6 & B12 help reduce fatigue and exhaustion. Now you are ready to push even harder. We got you!
Reviews written by you
Perfect for training

Energy Boost is my favorite pre-workout supplement. Delicious chewing gum and lightning fast effect. 5 stars from me.

Cheap and efficient!

Cheap and effective energy boost! Fast effect and without sugar. It's an essential part of my morning routine.

Exam-hack

Perfect for exam writing! I don't know how I would get through the exam period without Energy Boost. No calories and quick effect!