A chewing gum for healthy teeth & fresh breath
12 packs of healthy Teeth delivered straight to your door. Secures fresh breath and healthy teeth* containing fluoride and green tea extract.
*Fluoride contributes to the maintenance of tooth mineralization

* Sugar-free chewing gum contributes to neutralize plaque acids

*Catechins from green tea extract reduce bad breath.
Use

Chew for a minimum of 5 minutes to get the most out of the supplement.

The beneficial effect increases when a piece of chewing gum is chewed for at least 20 minutes 3 times a day, after eating or drinking.

Recommended daily dose: 3-6 pcs.
Should not be used by children under 12 years of age.
Ingredients

Sweetener (xylitol 44%), gum base, sweetener (isomalt), flavors, green tea extract, sweeteners (sucralose, acesulfame-k), color (riboflavin, brilliant blue), mineral (fluoride), antioxidant (BHT).
View full details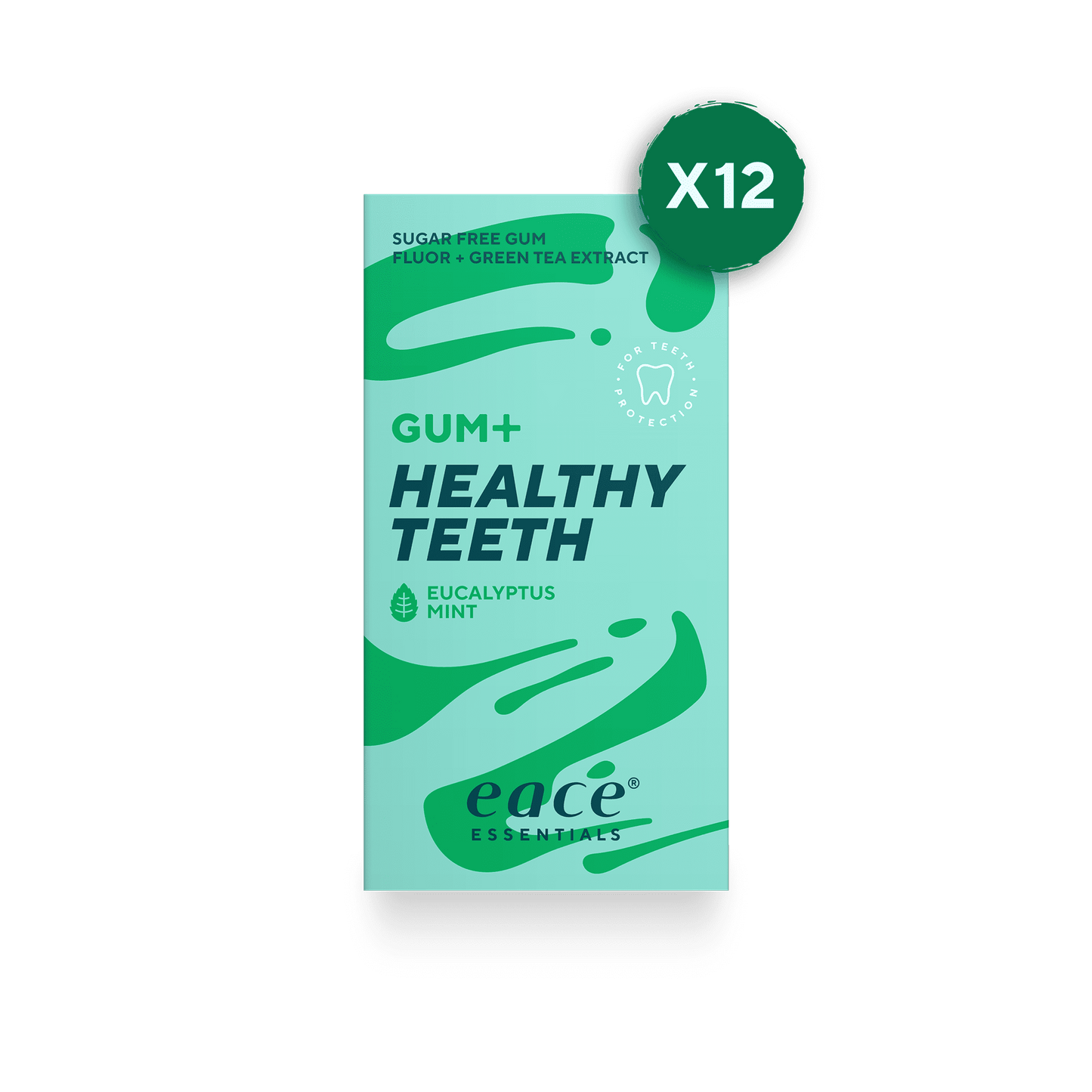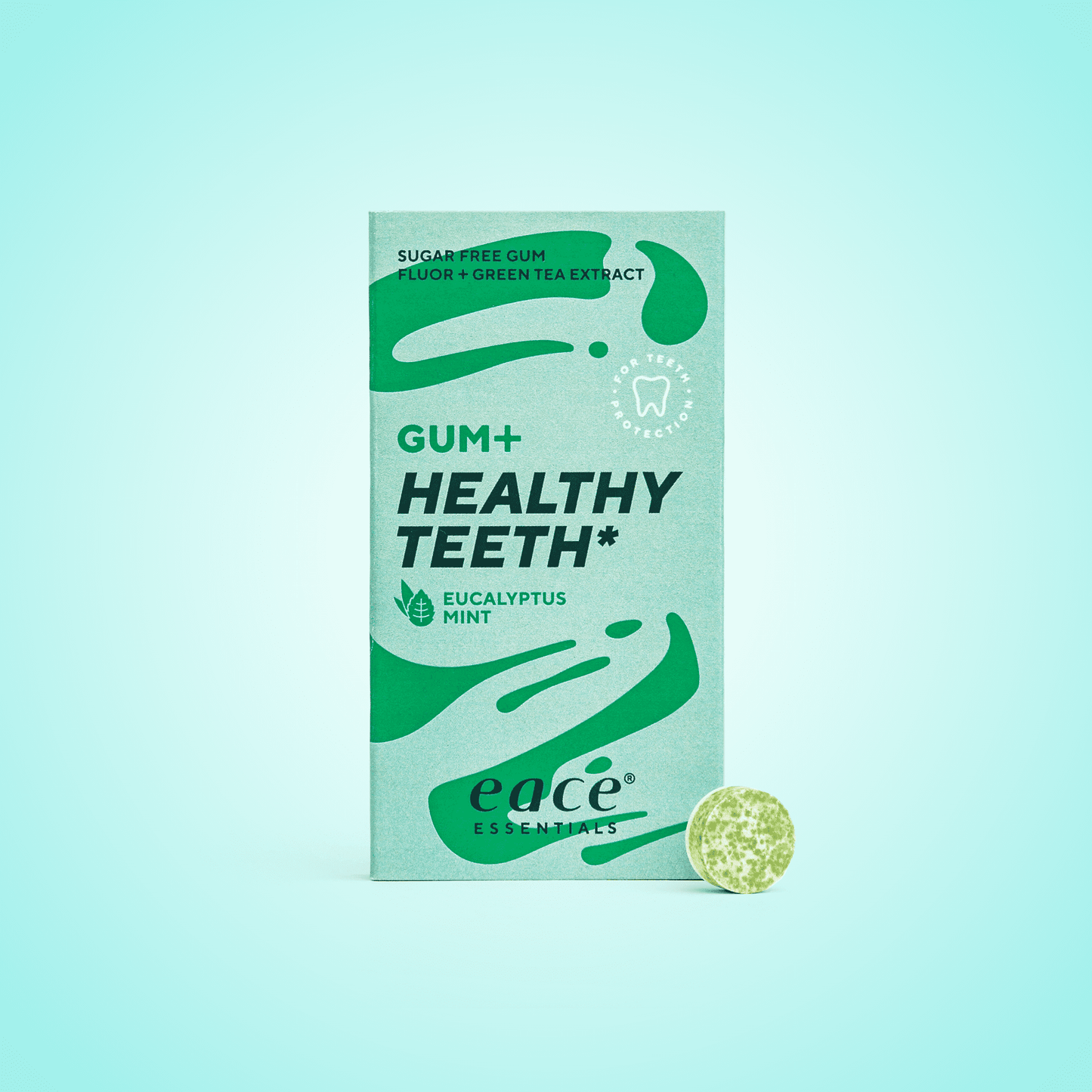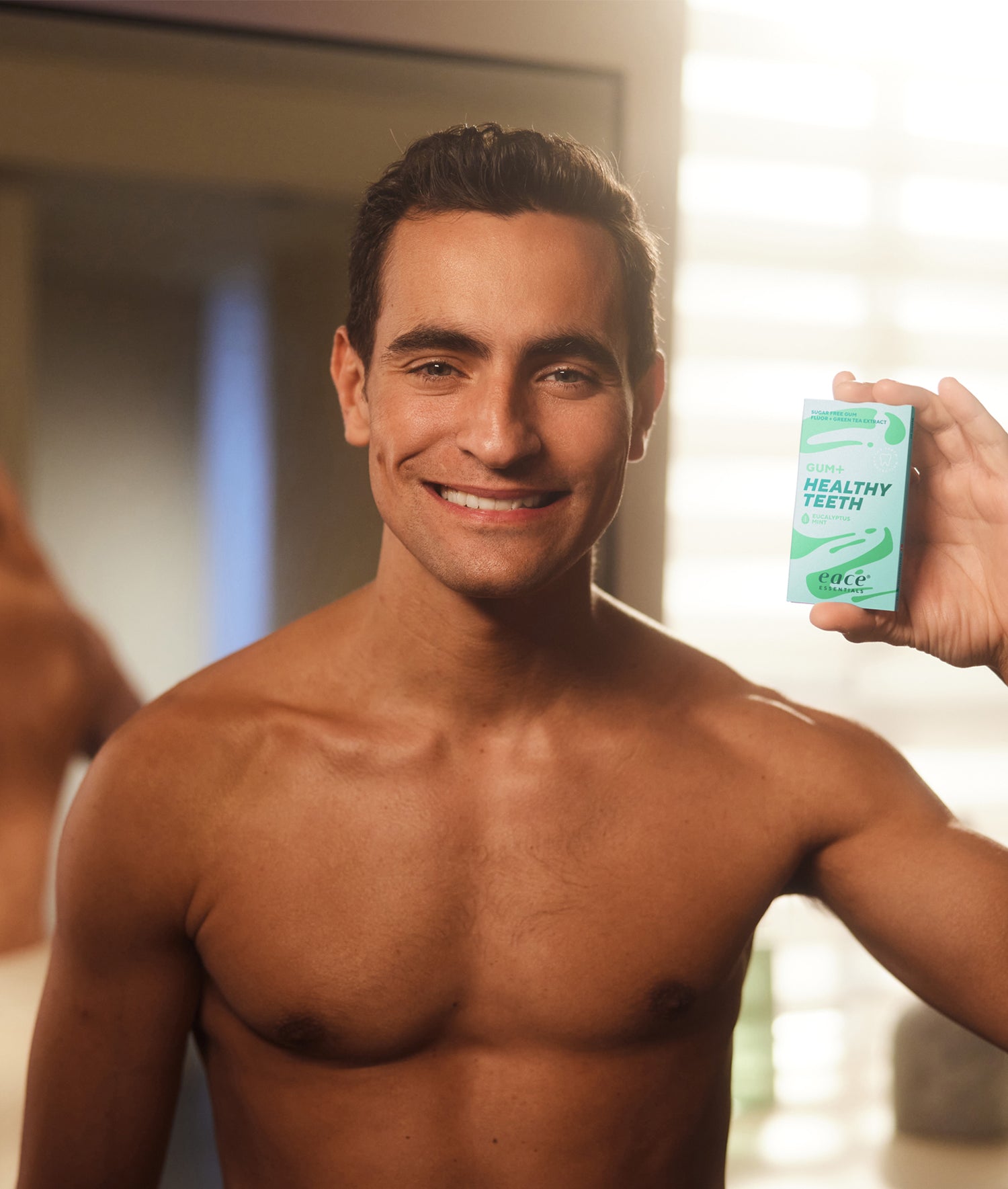 We're tired of could've been's
"A bad breath is like a bad mood. Both are wrong to inflict on others." said one amazingly beautiful Australian woman to a man on a third date. It didn't get to be juicier than that. But maybe, if that guy had had this gum at that moment, things could've been different. It could've been his soulmate – could've been a beautiful marriage – could've been some brilliant kids – hey, maybe one of them would change the world? We will never know. But we are tired of could've been's – so we invented Healthy Teeth.
With its fluoride content, the gum ensures healthy teeth and good oral hygiene. Fluoride helps to maintain the mineralization of teeth. Sugar-free chewing gum also helps to neutralize plaque. Catechins from green tea extract are known for their effect in reducing bad breath. So, your mouth has never been more ready for the kiss from your soulmate. We got you!
REVIEWS WRITTEN BY YOU
Greates gum on the market

I only buy Healthy Teeth. It tastes like heaven!

Nice to know you look out for your teeth

I love chewing gum and with Healthy Teeth I know that I protect my teeth at the same time – and refresh my breath. Win win. I recommend it!

Delicious gum!

Healthy Teeth is my all-time favorite gum! It tastes SO good!